Healthy Community
The Mount Barker district has a highly engaged community, but meaningful connection and support isn't guaranteed or assumed for all, now nor in the future.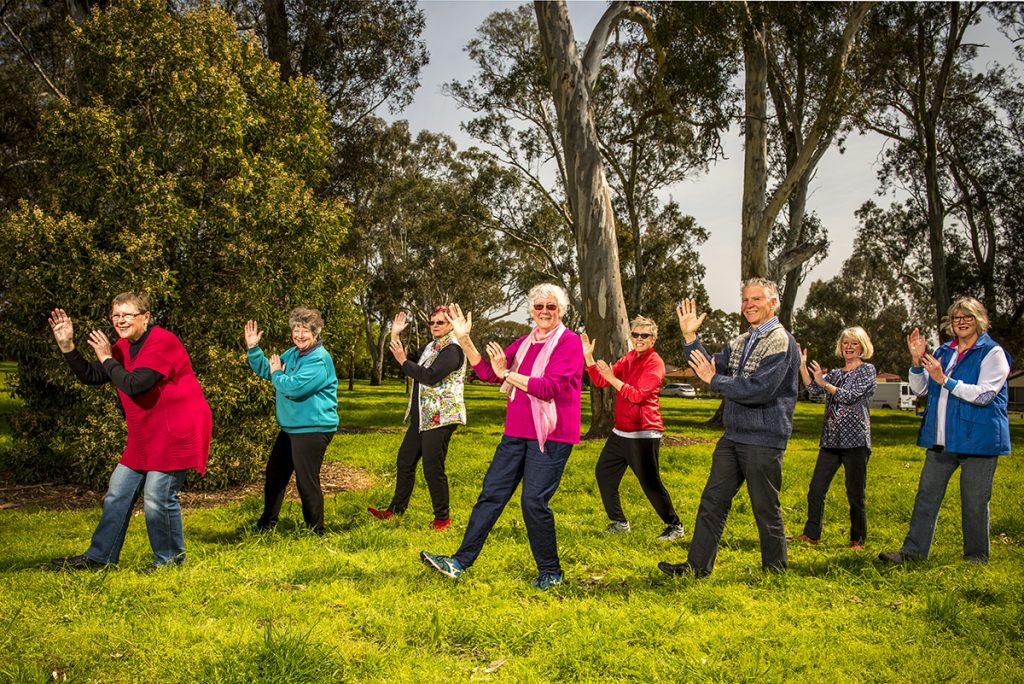 As the district population grows, it will be important to ensure that community cohesiveness is maintained and strengthened and that our priority populations  are supported and have the opportunity to live healthy and productive lives and to feel part of this community.
The community values connection as a strength and high priority; how can we identify and progress future opportunities and fill the gaps in community support that currently exist.
What's already happening
Healthy Community work is already happening in the Mount Barker district, with examples including:
community and library programs
support for volunteers
support for community groups
funding and other resources for the Mount Barker Community Centre
provision of community buildings and sport and recreation facilities
hosting and promotion of festivals and special events
implementation of the reconciliation action plan
cultural programs and community art.
Priority partners
Business and other commercial operators, community organisations, social enterprises, government organisations as well as many informal local groups can work together to resource and realise the Healthy Community priority. These partners include:
community facilities (e.g. the men's shed and pageant shed, Adelaide Hills Recreation Centre)
corporate and business sector
not-for-profit enterprises in a range of areas including disability, aged care and those supporting culturally and linguistically diverse communities
community associations and committees (Resident's Associations, hall committees, sport and recreation committees)
business and trader groups, including Business Mount Barker the Mount Barker Business Group, Hahndorf Business and Tourism Association, Adelaide Hills Tourism, township traders group
residential and commercial property developers
education providers (e.g. universities, training organisations, schools, TAFE)
arts organisations
COTA
Migrant Resource Centre
LGBTIQ+ support groups 
health groups 
universities and  research organisations.
If you have a project or partnership you would like to discuss with us, email connect@mountbarker.sa.gov.au.