Our district
Mount Barker is a place where a committed, connected community and a combination of geography, infrastructure and culture create unique conditions for people to prosper.
The district's close proximity to Adelaide and the attractive natural environment has contributed to the area's popularity with residents, businesses and visitors alike. We are excited about the future and how we balance economic prosperity, ecological sustainability and community wellbeing.
Connecting business
The region's advantages include a variety of rural, industrial and retail precincts, proximity to interstate road and rail infrastructure, ample reclaimed water supply and world-class broadband. By 2037, Mount Barker will be South Australia's second largest city, and our strategy is to attract $2.8 billion of new investment into the region in that time, and to boost our exports by $4 billion.
Established, emerging or unheard of: whatever your business looks like, Mount Barker has what you need to flourish, including a welcoming business community, people keen to work closer to home, and a council that's here to help.
Why Mount Barker? When you realise how much we have going for us here, you'll be asking 'why not?'
Connecting community
Our Community Plan sets out a vision for the district and identifies goals and objectives designed to highlight social, economic and environmental issues and challenges that affect everyone, now and in the future.
Six community priorities are elevated for extra attention and collaboration.
We have also considered the global, national and local influences on the district and how it informs our approach to strategic planning, including addressing the implications of climate change and the Coronavirus pandemic.
Explore our district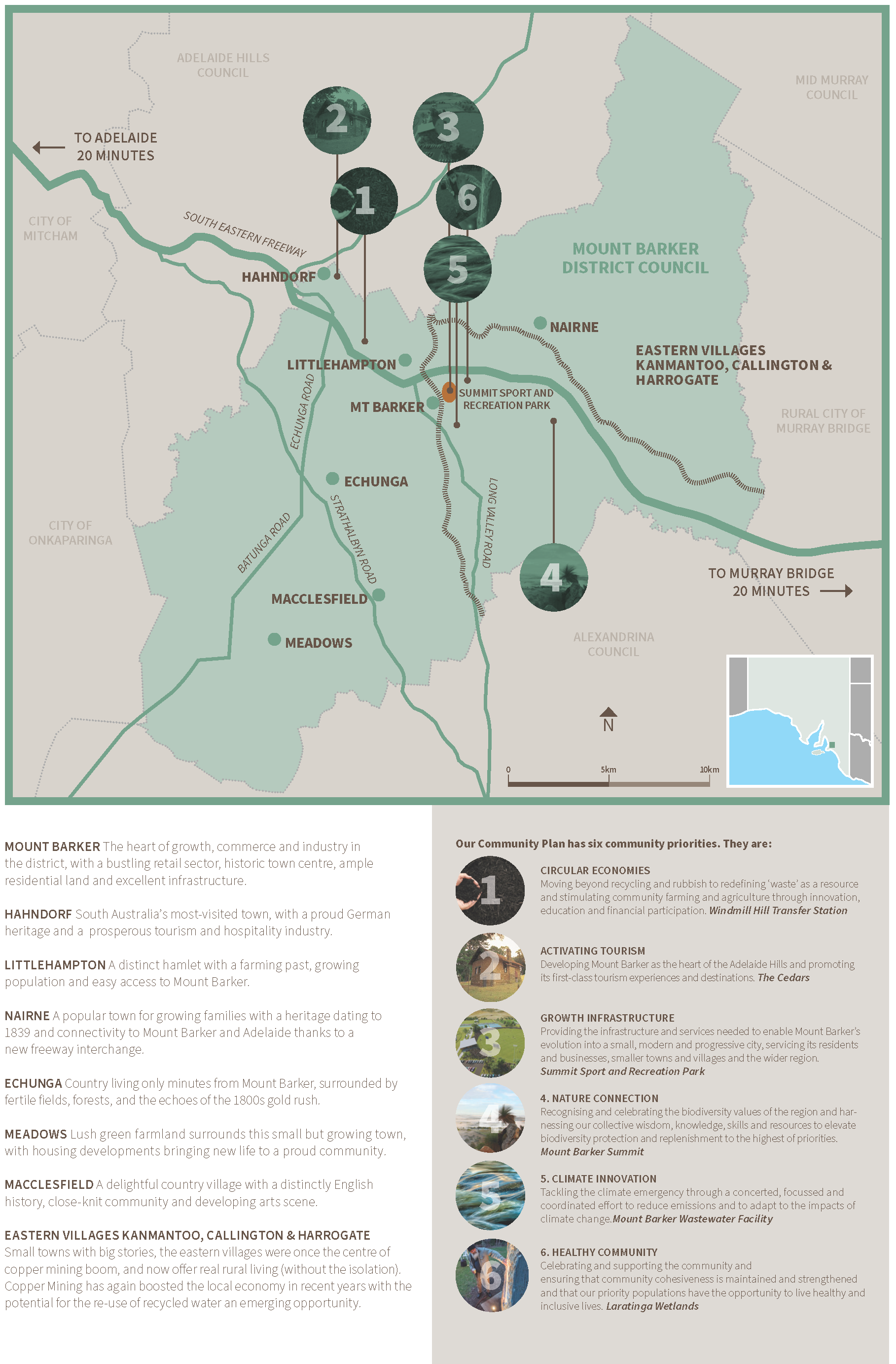 Download the district map [PDF]