Cupid's Koi Garden and the Adelaide Festival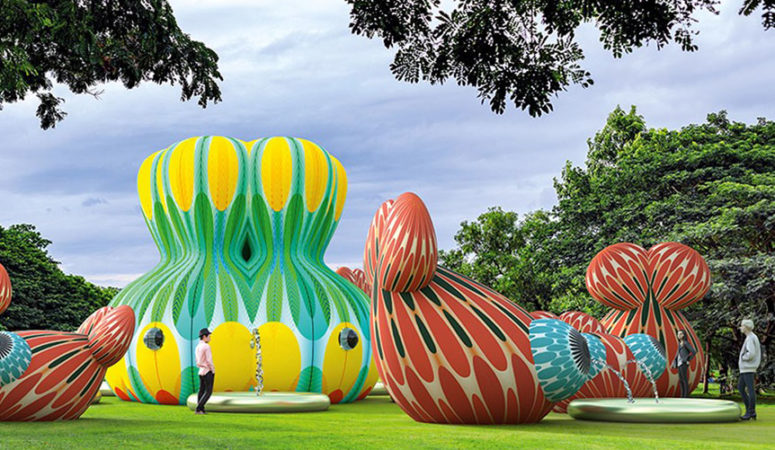 Mount Barker District Council have partnered with the Adelaide Festival to delight you and your family. The world's first inflatable fountain is brought to you by ENESS, the creators of Airship Orchestra, a hit of Illuminate Adelaide. Cupid's Koi Garden is a five-metre-high illuminated cherub with an interactive soundtrack, but he's prone to squirting you with jets of water – and on a scorching summer afternoon that's nothing to whinge about.
ENESS could easily be a team of magical elves, but are in fact an Australian collective who make truly wonderful things. Since 1997, this group of artists, musicians, software engineers, industrial designers and thinkers have entranced children and adults from museums of modern art to the streets of Mumbai.
They call themselves 'Happiness Architects' and their aim is to change public space by introducing unexpected artworks that forge deeper moments between friends, family and enable strangers to meet and find common ground. We think that's about the best mission statement ever.
Cupid's Koi Garden is coming to Keith Stephenson Park from Wednesday 9 March to Monday 14 March 2022, with the installation running from 10:00am to 10:00pm daily. There will be opportunities to partner with this event to realise the benefits of visitors across the city.
Learn more, or email Tim Boundy, Economic Development Project Manager, to register your interest.