Cupid's Koi Garden made a splash!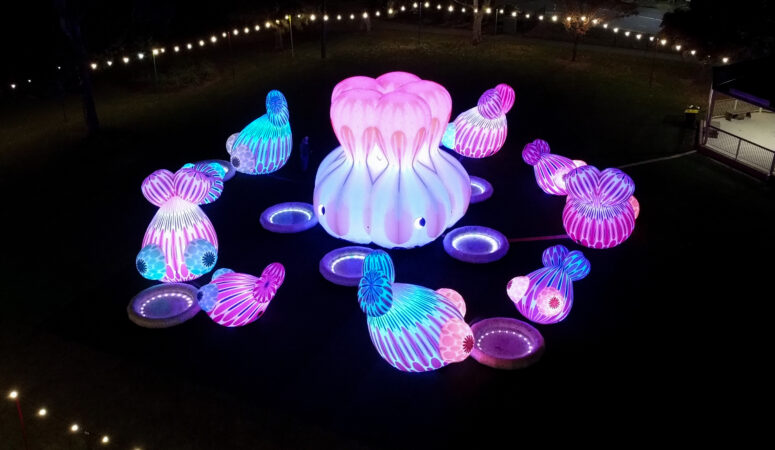 Families flocked to Keith Stephenson Park in the middle of March for a splash, or just to immerse themselves in Cupid's Koi Garden earlier this month.
Just shy of 10,000 people went along over the 6 days of the event, with the most popular day being Saturday 12 March with 3100 people attending. We also had great feedback from the operators of food trucks and the people who followed the special Cupid's Koi trail!
Mount Barker District Council partnered with Adelaide Festival to bring the interactive art installation exclusively to Mount Barker for the festival.
Created by Melbourne based art studio, ENESS, Cupid's Koi Garden featured a central inflatable 5-metre high structure, 10 inflatable fish with water fountains and 5 shallow water ponds.
As darkness fell, the interactive music and responsive lights lit up the garden and transformed Keith Stephenson Park into a magical wonderland of sound and colour.
We loved it and are so happy you did, too!